Remote Control for Photo/Microwave Sensor
Volume Discounts automatically applied for orders $500+
Free Shipping on orders $100+
Ships within 1 business day
Overview
This remote is designed to control the photo/microwave motion sensor for the HL linear high bays.
Compatible Fixtures
PRE-80755

Details
● MOTION ACTIVATED - This convenient, easily installed motion activated sensor detects movement to automate lighting in your gymnasium, retail store, or other commercial space. Use this occupancy sensor to only illuminate when necessary. Great for safety purposes in a warehouse or large storeroom or for security to detect movement after hours.
● INCREASE ENERGY SAVINGS - Attached motion sensor turns on your light only when you need it to reduce your wattage consumption. Light will turn off after time delay 30 min. of no motion detected.
● BENEFITS - 5-Year Manufacturer's Warranty.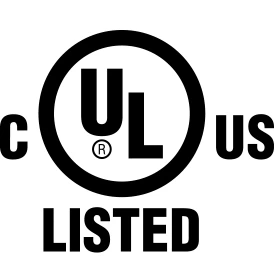 Specifications
Remote Control for Photo/Microwave Sensor Specifications Download Specs

Brand
NSL
Voltage
120-277V
Operating Temperature
-30°F-131°F
Warranty
5-Yr Manufacturer's Warranty
Certifications
UL
Range
100' range sensitivity detector
Power Type
Hardwired
Sensor Details
See install manual for full details about motion detection and how to set DIP Switches.
Motion Sensor
Yes
Sensor Type
Yes, Infrared Photocell Sensor
Downloads