Recessed LED Lighting, 4 Inch, Slim Gimbal, Selectable CCT, 750 Lumens
DL_G4-12W-27K_5K-1PK
Click to Copy
Volume Discounts automatically applied for orders $500+
Free Shipping on orders $100+
Ships within 1 business day
Overview
Select CCT during install with switch on j-box. Gimbal tilts and swivels.
Details
● SELECTABLE CCT - Choose color temperature (2700K, 3000K, 3500K, 4000K, 5000K) to tune the Slim Gimbal Downlight to your preferred color setting. Easy CCT selection with the slider switch on light. Try each color temperature to suit the look and feel of your room, then lock in your selection during the installation.
● DIMMABLE - This eyeball light offers seamless dimming capabilities (100%-10%) to fit any mood or decor. Convert to Sunco's LED adjustable gimbal downlights for instant energy savings (up to 85%). Sunco's LEDs last longer, lifetime +35,000 hours, than traditional bulbs
● SIMPLE INSTALL - Follow our installation guide for a quick and easy setup, suitable for damp locations in your home or office. Your source ground wire should connect to your existing can. In that case, attach the ground wire of the retrofit to the can. Simply loosen a screw and wrap the ground wire around, then tighten the screw. It is highly recommended a licensed electrician install your fixture to meet electrical codes.
● IC RATED - Sunco's Slim LED downlights with selectable CCT are IC rated, meaning the junction box is thermally protected and designed to be installed in the ceiling surrounded by insulation. With worry-free installation, our retrofits won't overheat and cause a fire in the roof or overhead joist space. It is fire retardant.
● COMPLETELY ADJUSTABLE - With a swiveling lens, this LED Slim Gimbal Downlight offers the ability to focus light onto artwork, walls, sculptures, and other decorative fixtures in your home or office. Simply tilt the optic 35° and swivel a full 360°.
● APPLICATIONS – Directly install this damp rated gimbal fixture to the ceiling in an existing 4" recessed can for instant on, bright light in your kitchen, family room, bedroom, bathroom and common areas of your home. Great for vaulted ceilings. They also work well in shared spaces and multipurpose rooms for events or gatherings. In offices and businesses, these lights work well in conference rooms, hallways, elevator lobby spaces, and waiting rooms.
● CERTIFIED - Our gimbal ceiling lights are instant on, which means no buzzing or flickering for eye comfort. Our lights contain no mercury and don't emit UV or IR. ETL classified and backed by FCC, RoHS certificates. This downlight is Title 24 JA8 compliant.
● BENEFITS - 7-Year Warranty. We uphold the highest standards for all our products by testing each product for optimal performance and safety. Sunco is proudly based in the USA, offering quality products at affordable prices backed by industry-leading warranties and knowledgeable support specialists.
*NOTE: Maximum Output Voltage: 36V, Maximum Current: 310mA, Constant Current Driver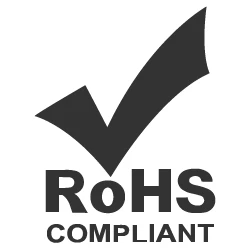 Specifications
Recessed LED Lighting, 4 Inch, Slim Gimbal, Selectable CCT, 750 Lumens Specifications Download Specs

Wattage
12W
Voltage
120V
Lumens
750LM
CRI
90+
Beam Angle
90°
Dimmable
Dimmable
Color Temperature
2700K, 3000K, 3500K, 4000K, 5000K
Efficiency
62.5LM/W
Operating Temperature
4°F-104°F
Lifetime
50,000 Hours
Warranty
7-Year
Switching Cycles
10,000
Material
Polycarbonate, Copper Wiring
Included Components
Flush, Junction Box, Constant Current Driver
Certifications
ETL, FCC, RoHS
IC Rated
Yes
Moisture Rating
Damp
Selectable Details
See install manual for control details.
Mount Type
Recessed
Trim Type
Smooth
J-Box Included
Yes
Customer Reviews
Customer Reviews
Write a Review
Ask a Question
06/30/2021
steve f.

United States
Excellent Product
These are amazing. The ability to change to different colors. I have been using your products for a few years now. I would recommend this.
05/23/2022
Richard G.

United States
4 inch gimbal
great i was so impressed with your product that i want to get 4 more very easy to install it's nice to get something that works like the add says
02/16/2023
Northern R.

United States
Not yet installed.
I have not yet installed. Construction has not been completed. Great customer service though as I made a mistake on my original order. They resolved immediately. Will buy from again.