Recessed LED Lighting, 3 Inch, Slim, Selectable CCT, 500 Lumens
DL_SL3-8W-27K_5K-1PK
Click to Copy
Volume Discounts automatically applied for orders $500+
Free Shipping on orders $100+
Ships within 1 business day
Overview
Switch on j-box to choose from 5CCTs during install. 8W is a 50W equivalent.
Details
● SELECTABLE CCT - Sunco's 3" LED Selectable Slim Downlights provide instant bright light in various color temperatures (2700K, 3000K, 3500K, 4000K, 5000K) to suit the look and feel of your space. Featuring a 90+ CRI rating, our Slim Downlights give off sunlight-like quality.
● DIMMABLE - Seamless dimming capabilities (10%-100%) to fit any mood or decor.
● SIMPLE INSTALL - Our Slim Downlights come equipped with a junction box which means they do not need a can. Cut a hole in your ceiling to size then fold the spring-loaded brackets in while pushing up into the hole. Includes copper wiring. Gloves are recommended for any routine maintenance.
● IC Rated - With its thermally protected junction box, our Slim Downlights can be installed in ceilings surrounded by insulation without overheating; this reduces the risk of a fire in your roof or overhead joist space.
● CERTIFIED - We uphold the highest standards for all our products by testing each product for optimal performance and safety. Proudly FCC, RoHS, & T24 certified.
● SUNCO+ BENEFITS - 7+ years of protection! Say hello to a brighter future with Sunco+ benefits - industry-leading coverage, support, and peace of mind.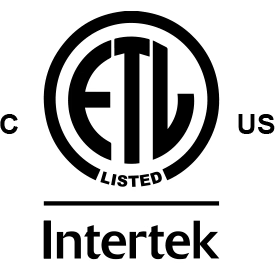 Specifications
Recessed LED Lighting, 3 Inch, Slim, Selectable CCT, 500 Lumens Specifications Download Specs

Wattage
8W
Voltage
120V
Lumens
500LM
CRI
90+
Beam Angle
90°
Dimmable
Dimmable
Color Temperature
2700K, 3000K, 3500K, 4000K, 5000K
Efficacy
63LM/W
Operating Temperature
4°F-113°F
Lifetime
50,000 Hours
Warranty
7-Year
Switching Cycles
50,000
Material
Polycarbonate, Copper Wiring
Included Components
Flush, Junction Box, Constant Current Driver
Certifications
ETL, ES, FCC, RoHS, T24
IC Rated
Yes
Compliance
NOTE: Maximum Output Voltage: 36V, Maximum Current: 310mA, Constant Current Driver
Moisture Rating
Damp
Selectable Details
See install manual for control details.
Mount Type
Recessed
Trim Type
Smooth
J-Box Included
Yes